Meet the team behind the museum
Education: B.A. Cultural Anthropology, B.A. International Studies with a focus in Latin America from Macalester College (St. Paul, MN). M.B.A. Supply Chain Management from UW-Madison.
Current Career Position: Part-time project support at Forward Janesville
How long have you lived in Rock County? Since 2015.
What inspires you? Growth. Prior to becoming a stay-at-home parent, my professional career was focused on fostering community development in both the non-profit and for-profit spheres. When I decided to stay at home with my children from 2015-2022, I was passionate about creating an environment and providing varied opportunities for them to explore, learn and grow. The more I developed my parenting skills, the more I felt that every child should be exposed to environments and experiences that support their growth and development at all age levels, but especially in the formative birth to 4 years.
Why did you volunteer to be a board member? I volunteered to be a board member because I am passionate about child development and the prospect of opening a children's museum right here in Rock County – the community is totally ready for it! I felt my professional skills would be a good match for what we need to open the museum doors. My professional background in non-profit fundraising, administration and program management will be useful as we embark upon a major fundraising campaign and develop the organizational structure for the museum to operate on a day-to-day basis. Additionally, my for-profit experience of managing perishable supply chains provides me with a systemic way of thinking and understanding of how to be flexible and responsive, skills that enable us to build sustainability and innovation into the museum.
What's your favorite type of activity or exhibit in a children's museum? This is hard! I have been to so many awesome children's museums. In general, my favorite exhibits are the ones the get kids moving, creating and thinking. One of the neatest I remember encountering was a seasonal exhibit around the holidays. The museum staff recreated a shipping and receiving area where kids could load boxes onto a conveyor belt and then retrieve them to stock a truck or a plane. It was interesting to watch kids interact with the different elements – the carts, the boxes, the rollers on the conveyor belt – and then stack boxes, deliver them or just build with them. It was something mundane that seemed to be magical once kids got creative with it.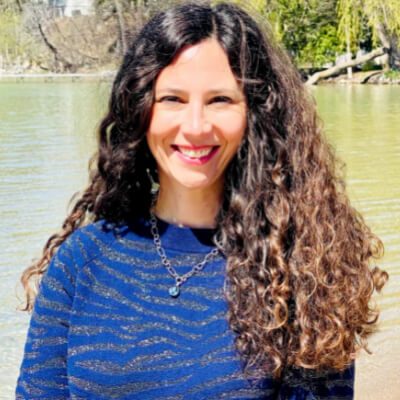 Education: B.S. in Psychology and Spanish from UW-Stevens Point. Study Abroad at Centro de Idiomas University of Valladolid, Spain. Masters of Arts in Teaching with a concentration in ELL from Western Illinois University.

Current Career Position: Business Owner, Work at Home Parent, School District of Janesville School Board Commissioner.

How long have you lived in Rock County? I was born and raised in Rock County and returned to the area with my husband upon finishing undergraduate and graduate school to start our family business and raise our children.

What inspires you? Children, nature, kindness, learning new things, and helping people are what inspire me most.

Why did you volunteer to be a board member? I love museums, especially children's museums. I enjoy exploring different museums when traveling and visiting new cities. Having grown up in Janesville and now raising my own three children in the community, I understand how much we need a museum here as part of the cultural fabric for children and families. Being a part of the creation and development of CMRC is exciting to me! Community involvement is something I strongly believe in and I am thrilled to be able to be part of the Children's Museum Board!

What's your favorite type of activity or exhibit in a children's museum? I adore anything that encourages imaginative play. My favorites are always the exhibits that replicate real life where children can interact with new friends, play make-believe, and dream – replica grocery store, pizza parlor, mechanic shop, ambulance, restaurant, house, train station, log cabin, garden, wilderness, and more! Another favorite is museums that incorporate outdoor space alongside their museum exhibits. Outdoor play, learning, and exploration when combined together are magical!
Education: MS Counseling from UW-Whitewater; BS Psychology from UW-La Crosse
Current Career Position: Owner and therapist at Benson Counseling Services, LLC.
How long have you lived in Rock County? 22 years.
What inspires you? Growth and creativity! I think we're always continuing to learn about ourselves, our relationships, others, and the world around us. I'm inspired by others who show determination and continue to try to grow and improve. I'm also inspired by creativity! I appreciate curiosity, imagination, unique ideas, and self-expression through art.
Why did you volunteer to be a board member? Our community will benefit greatly from a children's museum that creates a safe environment for children and their families to grow through play. I want to give back to the community that has given me so much and make our community a better place for our children.
What's your favorite type of activity or exhibit in a children's museum? I love exhibits that mimic real life and let you pretend! Activities that get you moving and exhibits that allow you to create art are also great!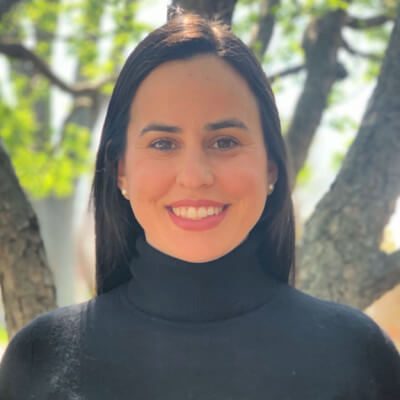 Education: BA Sociology from UW-Madison; MS Negotiation and Conflict Resolution from Creighton University School of Law.
Current Career Position: Consultant
How long have you lived in Rock County? I'm proud to be 3rd-generation born and raised in Janesville. I lived in California for six years before returning to Janesville in 2020 with my husband to raise our two young kids.
What inspires you? My children inspire me most. Every day they challenge me to be the best version of myself. They inspire me with their endless curiosity, enthusiasm, and love. I'm also inspired by collaboration: working with others to achieve a joint goal.
Why did you volunteer to be a board member? I volunteered to be a CMRC board member to give back to my hometown and support this amazing opportunity for our community. 
What's your favorite type of activity or exhibit in a children's museum? My favorite exhibit is anything animal or plant oriented, like a butterfly exhibit.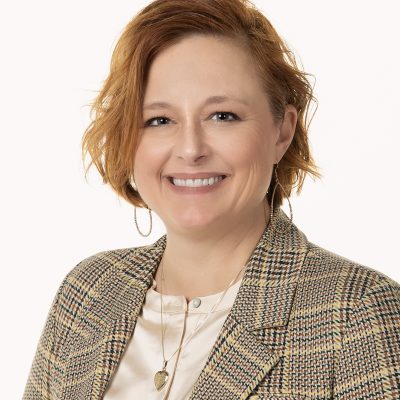 Education: B.S. Political Science and Philosophy, Drake University. M.B.A, University of Mary.

Current Career Position: Senior Director of Real Estate, Facilities and Construction, Blain's Supply

How long have you lived in Rock County? Three and a half years.

What inspires you? Seeing my kids happy, growing and learning, and nature, I do my best thinking laying in
the grass in the sun or floating on a lake.

Why did you volunteer to be a board member? I always believe that it's our job to make our community as good as we can for future generations. This project will benefit generations of citizens in Rock County, not just kids. Not only will it repurpose a beautiful architectural building in a fantastic location, but it will also allow for the continued revitalization of downtown and demonstrate Janesville's commitment to sustainable and inclusive growth.

What's your favorite type of activity or exhibit in a children's museum? My kids grew up going to Betty Brinn Children's Museum in Milwaukee and we always loved grocery shopping! I started my career as a grocery checker so I'm partial to the checkout lane and putting things in baskets. Meow Wolf has taken this to the next level, so I hope to use them as inspiration for whimsical design to take this to the next level.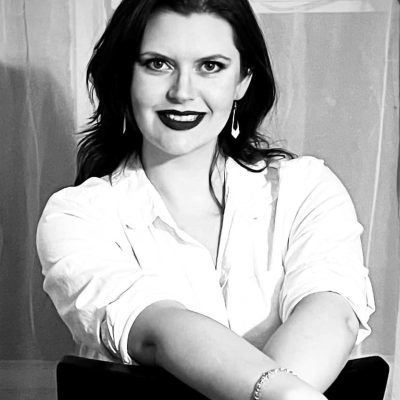 Education: B.A. Public Relations from UW- Eau Claire.  J. D. from University of Wisconsin Law School.
Current Career Position: Freelancer, Work-from-home mom
How long have you lived in Rock County? More than 25 years. I was born and raised in Rock County and I returned not long after graduating from college.
What inspires you? Learning and education. I love to learn and I take every opportunity I can to learn something new. I think that learning expands beyond formal educational settings and we can learn something from every person we meet.
Why did you volunteer to be a board member? I really want to get involved and give back to my community. Being a mother is a large part of my identity and I was excited that I could converge my formal training in PR and law with that piece of my identity. I also think that a children's museum will be an important asset to Rock County and is something our community is lacking.
What's your favorite type of activity or exhibit in a children's museum? I enjoy any activity that mimics the "real world"- farm exhibits, restaurants, grocery stores, etc. I love watching as kids make the connection as they play and imagine
John Westphal, Janesville son and CEO of Westphal & Co. Inc., will Chair the Governance Committee.
John was involved in the original formation of the Children's Museum in 2007-2008. He's served on many non-profit Boards and is a champion of community stewardship; notably, as a founding member of the Board of Directors for JPAC, a former member of City Council, a founder of the Town Square Gran Prix, a supporter of HealthNet and Rock County Historical Society, and so much more.
John brings his veteran leadership and invaluable insight and experience to the Board as a mentor for the next generation of leaders. He has already contributed to CMRC's renewed efforts as a sponsor of Giving Tuesday and Rock The Solar System, and in strategy meetings to navigate the organization's growth. Welcome, John!
Why did you volunteer to be a board member?
I was a member of the exploratory committee in 2007-2008 that evaluated the construction of a children's museum in Rock County. We put the project on the back burner in 2008, given the negative changes to our local economy at that time.
I was excited to learn that a new group of energetic and passionate supporters plan to bring this project to fruition now.
Improving the quality of life in my home county and home town have always been very important to me. With my efforts, time, and money, I strongly support those projects that enhance our communities and our downtowns.
The Children's Museum of Rock County is just such a project, and it should be at the top of the list for anyone committed to making their community better.